In this course, Dr. Lueken will examine the life of Dorothy Day.
Hours of Instruction: 1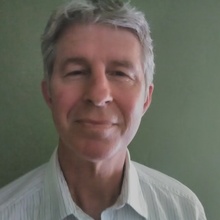 ICT Fellow
Dr. Michael Lueken
Dr. Michael Lueken is a religion teacher at Xavier Catholic High School in Phoenix, AZ.  He also teaches theology at the University of Mary and the Institute of Catholic Theology. His dissertation topic was: "Dorothy Day and Catholic Social Teaching: The Witness of a Life and the Mission of the Church in the World."  Dr. Lueken completed his B.A. and M.A. in philosophy from San Diego State University, where the study of both classical and modern philosophies laid the groundwork for his theological work. He has been blessed with a wonderful wife and three lovely daughters. He loves reading theology, but also poetry, and great fiction. He is also a devoted fan of BBC detective drama.
1

Reflection Questions for Online Courses

Dorothy Day Aims and Purposes & Peter Maurin