At Confirmation we became soldiers for Christ, fully initiated members of the Church Militant. As such, we are obliged to readily and charitably defend our Mother, the Church, whenever she is attacked. Can you do this? This class will equip you to win any argument without cheating; defend your faith without being defensive (or offensive!); use your sword and shield (the Bible and faith) together effectively; stump your anti-Catholic brother-in-law this Thanksgiving with "Jesus Judo"; be unapologetic when you apologize (give reasons for your beliefs).
Hours of Instruction: 12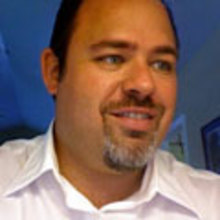 Rob Drapeau is a teacher and writer with over ten years experience teaching Theology to students ranging from fifth graders in their wonder years to retirees in their golden years. He spent eight years as a Theology Instructor at Brophy College Preparatory and has taught Monday School, a theology-for-beginners class at St. Thomas the Apostle, for the past two years. Rob has an BA in Religious Studies from the University of Arizona and an MAEd in Educational Technology from the University of Phoenix. Currently, Rob owns and operates wordSwell, a small, business writing company, and is the Director of Strategic Communications for St. Mary's High School in Phoenix, AZ. Rob is the proud father of Sophia, Joseph, Olivia, Annamaria Francesca, Max, and Gemma, and the happy husband of Amy.
1

Reflection Questions for Online Courses

2

Session 1 - Basic Training in Apologetics

3

Session 2 - Basic Training in Apologetics

4

Session 3 - Basic Training in Apologetics

5

Session 4 - Basic Training in Apologetics

6

Session 5 - Basic Training in Apologetics

7

Session 6 - Basic Training in Apologetics